Unholy Diver Steel Frame
here at the "international merfolk undersea lair and conference center," we believe that rolling your own is the only way to get exactly what you want. You can choose your fork travel, your wheelbase, and your wheel size, curating your own special blend. the Unholy Diver is ready to make all of your wildest dreams come true!**
Steel or Titanium construction, Compatible with 120mm-150mm travel forks, this beautiful sledgehammer has tire space for 29ers and 27.5ers and also works great with mullet wheels. all of our frames feature sliding dropouts for worshipping the one true gear (or optimizing your geometry based on your fork travel while keeping your gears).
Make it any bike you want it to be, that's #funforwardtechnology Baby!
**bike dreams only, don't make it weird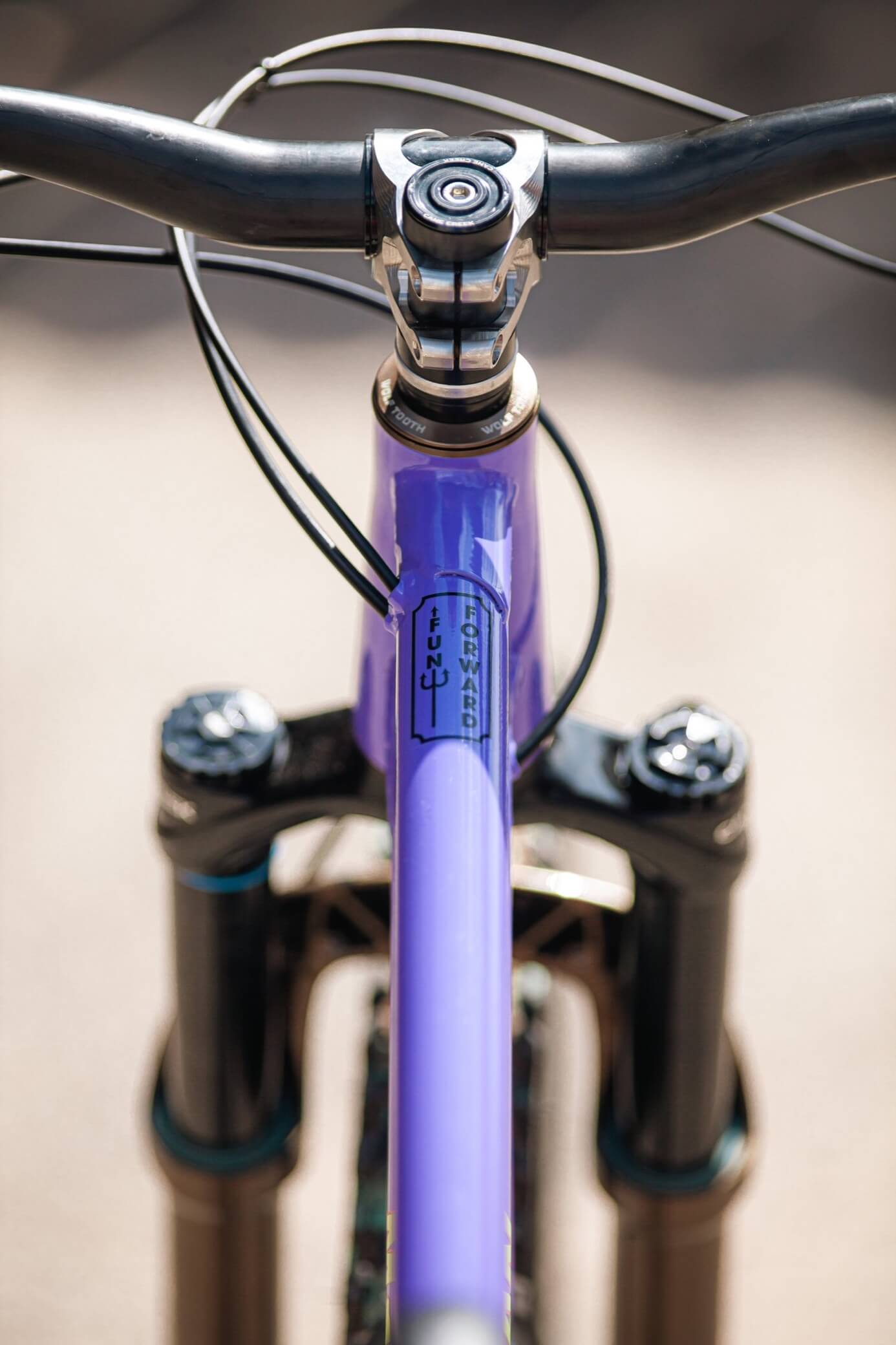 Mermanium
welding underwater is v difficult, But our friendly merfolk do the hard work so you don't have to! Our frames are hand-built around the world, including some right here in the ol' USA. We offer frames in steel and titanium.
We have a few frames available NOW! Check out the options below, or click any of these images to be transported to the underwater webstore.
The answer for all of you dirtbags with spare parts piled up in your garage. Our frames can handle most typical suspension forks and common wheel sizes, nothing proprietary here! That's how we build bikes too, no shame in re-using old parts! But we also know that's just what you tell yourself and you're actually going to buy a bunch of new stuff. don't lie to us.Content here
Want to build up something extra spicy? We can work with you to curate the perfect build to showcase your personality and excellent taste.
email highfive @ mermanbicycles.com to get the party started
Unholy Diver Frames are available in our webstore. Got a bike shop you love and want them in on the action? Get them in touch with us, and we can work together to make your dreams come true (again, bike only dreams)
Geometricals